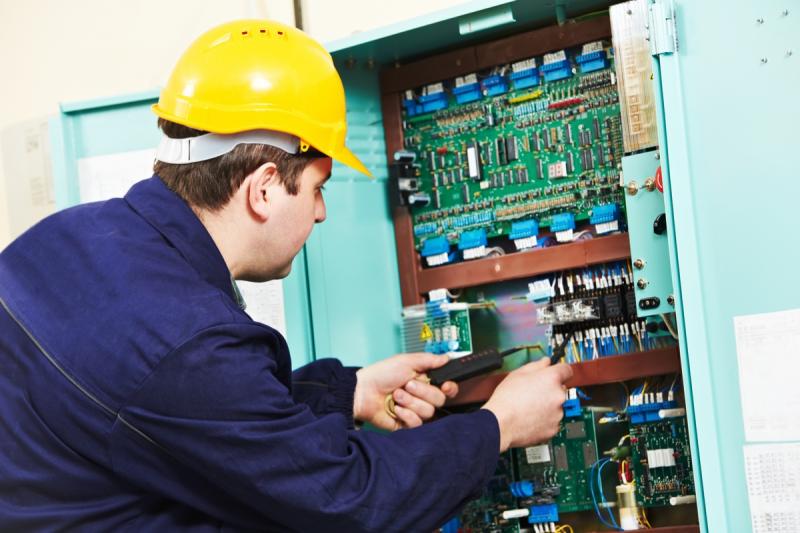 Commercial Electrician Services
At Roth Heating & Cooling, we are dedicated to providing business owners the highest quality Portland commercial electrical work. We perform a wide variety commercial electrical work, including work on new construction, building remodels, finish outs, and electrical system upgrades.
The licensed electricians at Roth Heating & Cooling are experienced to handle all of your commercial electrical needs. Whether you are opening a new business or remodeling your building, our knowledgable, experienced Portland electricians can provide your business with an exceptional level of quality service.

Roth Heating & Cooling is your choice for a professional Portland commercial electrician. We offer fast, quality electrical work to local business, including the following services:
Power Restoration
Repair & Troubleshooting
Surge Suppression
Commercial Lighting
Meter Bases
Business Safety Checks
Ballast Replacement
New Circuit Installation
Code Violation Repairs
Security System Wiring
And Much More!
Contact us today at 503-436-6857 to receive an estimate for your Portland commercial electrical project!